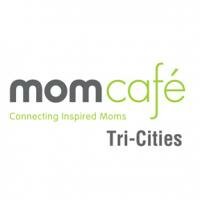 Tri-Cities
momcafé is currently looking for a savvy professional mom to run live momcafé events in her city. If you are this mom we want to hear from you! Email us! In the meantime get to know your fellow city virtual members and enjoy posts from our Tri-Cities contributors!
Latest Posts
Mommy VS Me?
As mompreneurs we face unique challenges made even more unique by our complex families and businesses. So many expectations from others and, even more powerful in our lives, so many expectations we put on ourselves. How does one balance our need to be MOMMY and maintain a sense of ME? Keep Reading »
Jun 6th, 2012  //  05:48 pm  //  
Share

My Pursuit of Happyness
I am mom. I am a wife. I am a fairly happy person. I enjoy my business. I enjoy my life. But, something is missing. Keep Reading »
May 28th, 2012  //  01:00 pm  //  
Share

Bouncing my worries away
Perusing Facebook this morning i saw a contest to win a Springfree Trampoline. My reaction of course was to imagine the happy children leaping and bounding around a trampoline all summer long while dad and I sip icy margaritas on the patio. Keep Reading »
May 16th, 2012  //  01:00 pm  //  
Share
A reason to dance!
I have spent 31 months being pregnant, plus another 35 months nursing children, and probably another year recovering from nursing children and being pregnant. To say I deserve a girl's night out is an understatement. Keep Reading »
May 14th, 2012  //  05:51 pm  //  
Share
Mothering
Mothering Keep Reading »
May 9th, 2012  //  03:52 pm  //  
Share

Good people are hard to find.
We think this way in business, when looking at sports coaches for our kids teams, or when we finally find the "right" person to clean our house, look after our kids and build our garden. Keep Reading »
May 5th, 2012  //  05:54 pm  //  
Share

My feminine side…
My feminine side… Keep Reading »
Apr 26th, 2012  //  01:00 pm  //  
Share
The power of magic *
This weekend we walked through our garden, giving the tulips some love and encouragement. Next weekend, (hopefully when they have opened) we will stop by to check and see if the fairies have arrived: because everyone knows fairies live in tulips! Right? Keep Reading »
Apr 17th, 2012  //  06:06 pm  //  
Share