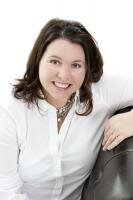 Halifax
City Leader: Tasha Richard / 
Upcoming Event(s)

Oct 25th 2013 

Be.Feel.Think.Do
Join momcafé Community Curator and Host Tasha Richard on Friday, October 25th, 2013 from 9am-11am at Ela! Dartmouth Crossing for an inspiring morning with Anne Berube as she shares with us her adventures with kids, careers and personal journey to living a fulfilled life.
HALIFAX
  //  Oct 25th 2013  //  12:00pm
Latest Posts
The Elusion of Success and Importance
Ego reared its ugly head at a meeting recently. It wasn't fun. Keep Reading »
Sep 14th, 2013  //  04:51 pm  //  
Share


Join us on January 29th for an evening of mingling, inspired conversations, professional headshots (should you require one), makeup tips and demos from onsite makeup artists, yummy treats and great company.
Keep Reading »

It's that time of the year again.  Grinning faces, retail therapy, adults skipping to the bank, fat wallets.  Yup, you guessed it…it's tax time.  While many are singing the tune of big returns, I am struggling through a sorry limerick that starts with 'there once was a girl from Nantucket' and ends with 'and thus, my accountant can ____'.  You get the picture. Keep Reading »

Would you agree that parents (and mothers in particular) play a significant role in shaping a child's life perspective?
Keep Reading »

By now I suspect that many of you have seen the May edition of Time Magazine featuring Jamie Lynne Grumet breastfeeding her 3-year-old son, the unspoken point of that article is the pressure of being Mom Enough.
Keep Reading »

For my entire working life, I was profoundly aware of how much vacation time I was entitled to, along with when I would be taking that vacation. Then I became a mom.
Keep Reading »

An inspiring morning with two amazing local military moms!
Keep Reading »

Professional Pregnancy: The Savvy Guide to Balancing your Career and Baby!
Pregnant for the first time and wondering how to tell your Boss? Feel like you are on Mommy Track? Frustrated in trying to balance being back to work and wondering if it is all worth it? This session is for you! Keep Reading »
Oct 1st, 2012  //  01:00 am  //  
Share

TV, a Toddler and Twins; Vanessa Roman's HGTV Adventure!
An inspiring morning with Vanessa Roman as she shares with us her adventures in becoming host of HGTV's new hit show, Reno vs. Relocate Keep Reading »
Sep 21st, 2012  //  12:15 am  //  
Share